Koszyk Twój koszyk jest pusty ...



NowośćSuper promocja
Hot Wheels 1:64 Marvel Guardians of the Galaxy - Rocket Racoon
Koszt wysyłki: od 10,00 zł Dostępne formy wysyłki dla oglądanego produktu:Paczka 48 - 11,00 złPoczta Polska Paczka 48 Odbiór w punkcie - 10,00 złInPost Paczkomaty - 13,00 złOdbiór osobisty - 0,00 zł
Stan magazynowy: 1 szt.
Stan produktu: Nowy
Opis produktu
Recenzje produktu (0)
Nikt jeszcze nie napisał recenzji do tego produktu. Bądź pierwszy i napisz recenzję.
Tylko zarejestrowani klienci mogą pisać recenzje do produktów. Jeżeli posiadasz konto w naszym sklepie zaloguj się na nie, jeżeli nie załóż bezpłatne konto i napisz recenzję.
Pozostałe produkty z kategorii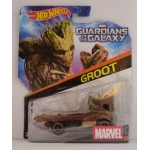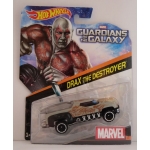 Korzystanie z tej witryny oznacza wyrażenie zgody na wykorzystanie plików cookies. Więcej informacji możesz znaleźć w naszej Polityce Cookies.
Nie pokazuj więcej tego komunikatu